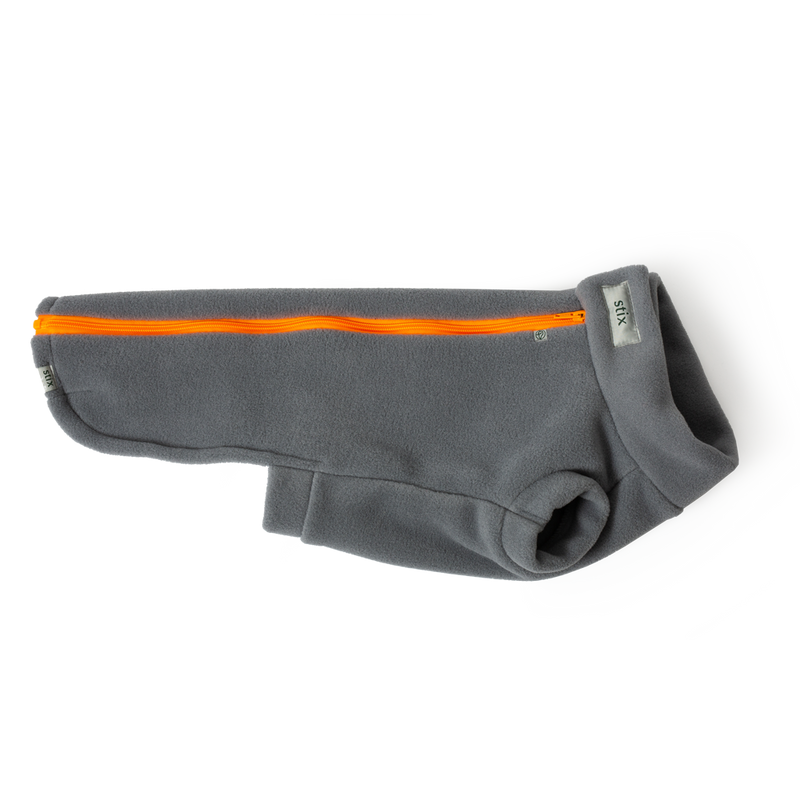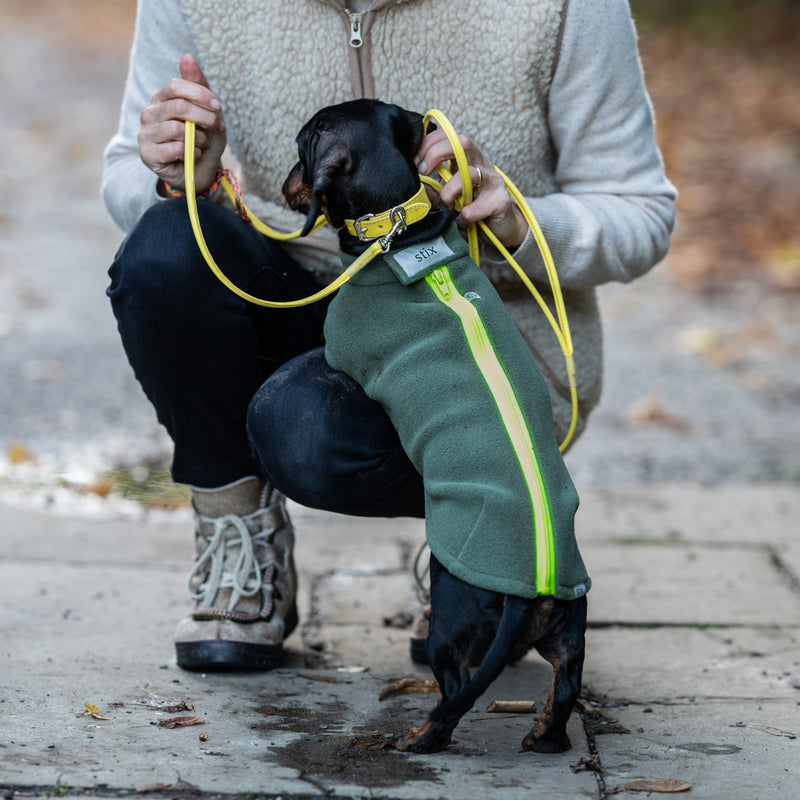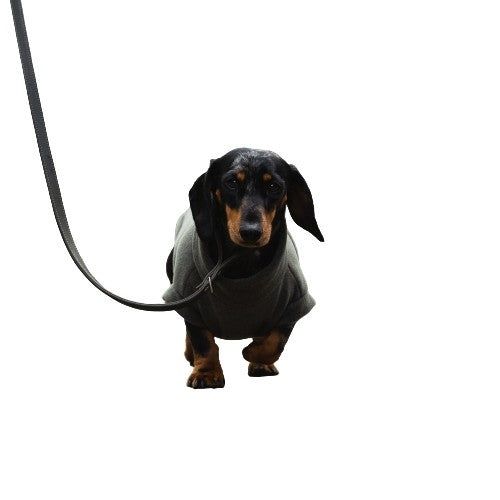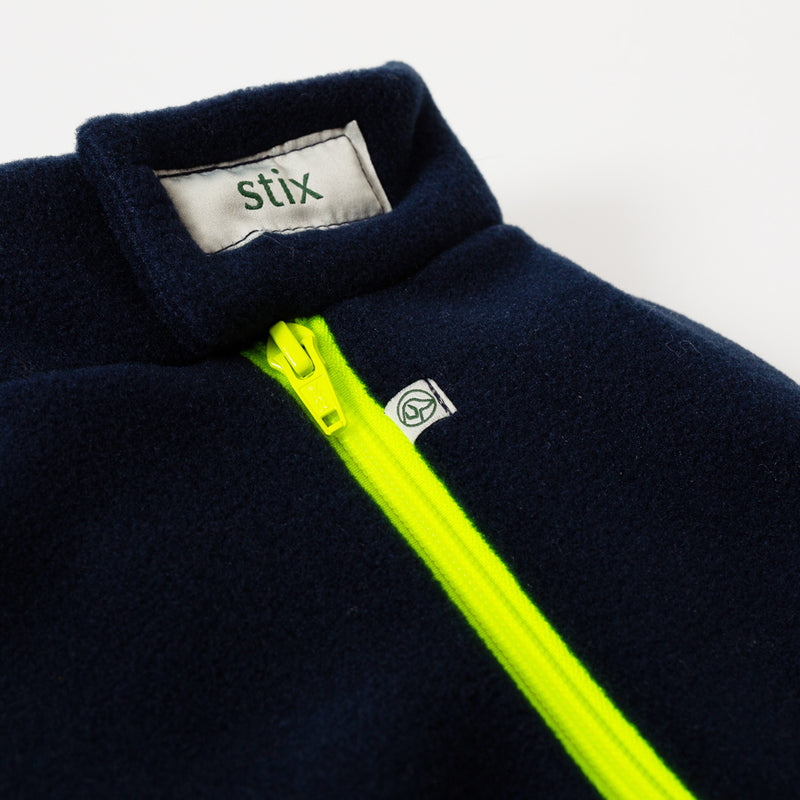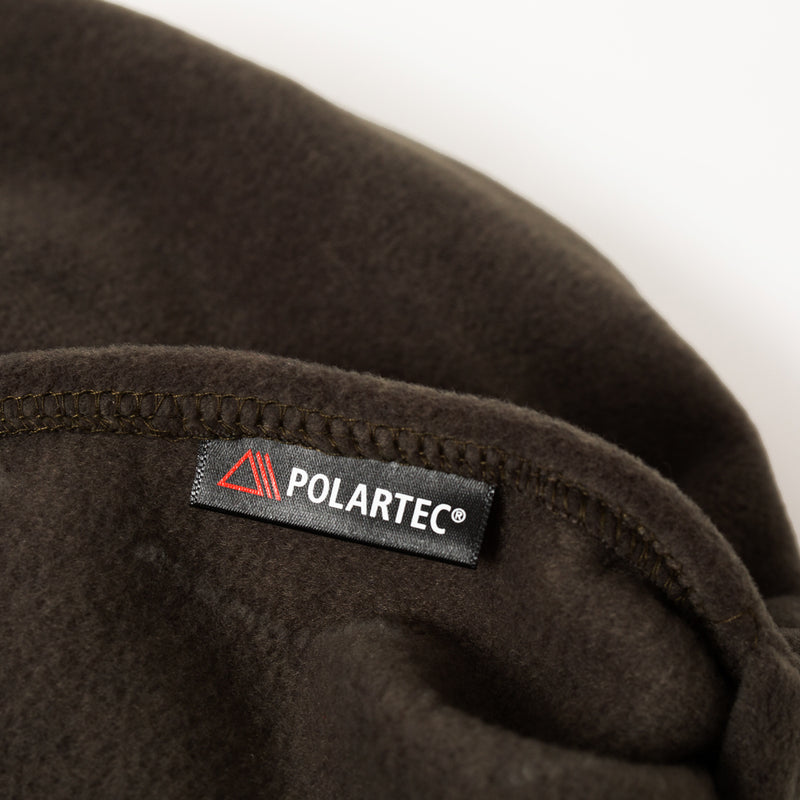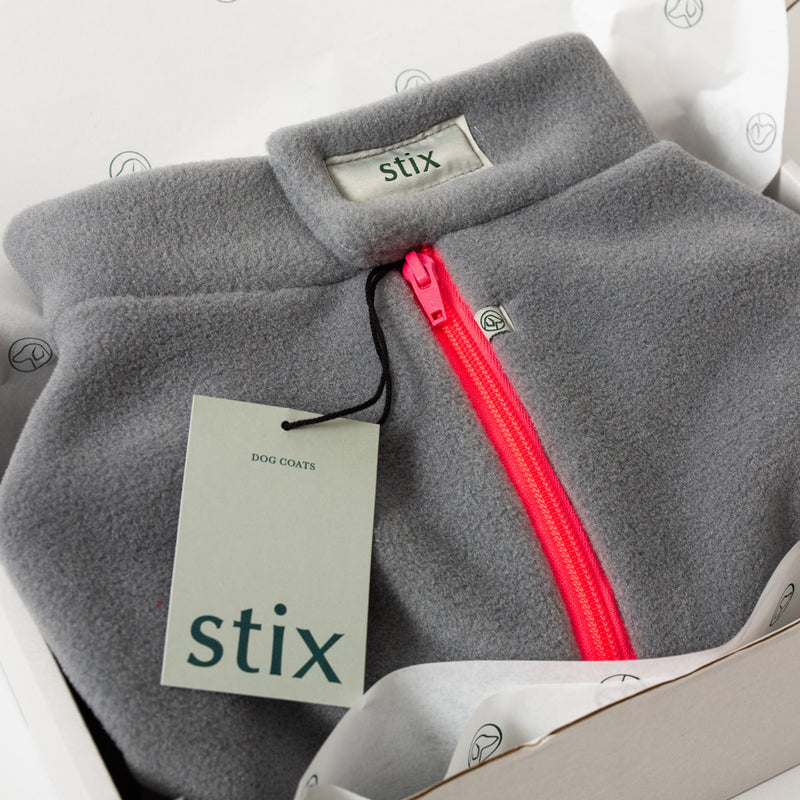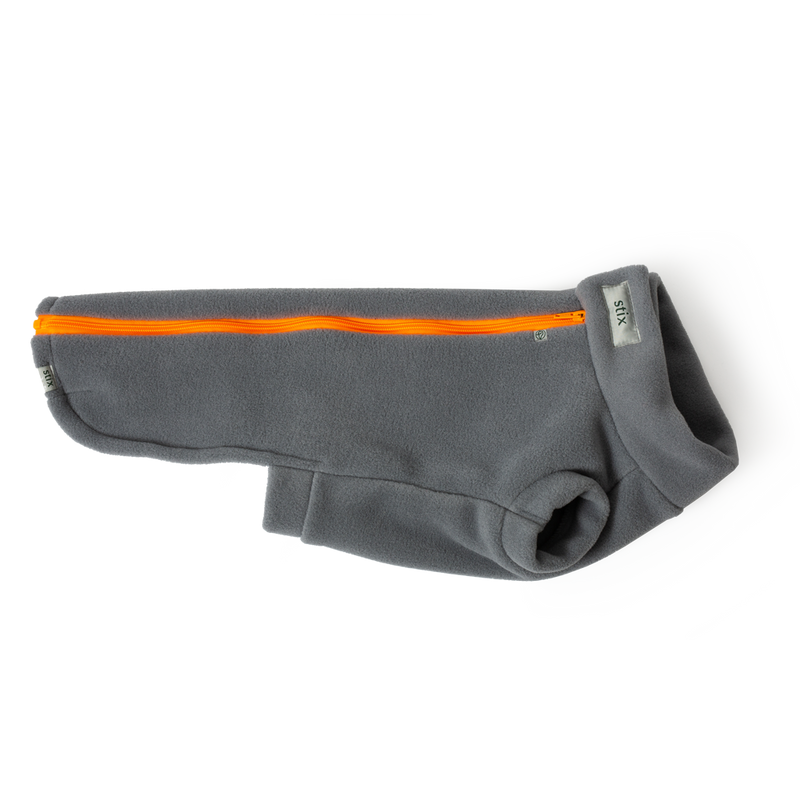 Stix and Co
Dachshund Dog Coat
The irresistible sausage, the dog on a mission capturing everyone's love along the way.  They might think they don't need a coat in the winter but with their low tums scooping up natures floor on their daily waddle, the Stix dog coat is every sausage dog owners second best friend.  It keeps tummies clean and dry and long enough to keep their bottoms covered and warm.  There is no need for leg warmers as their legs are too short so Stix have adapted the coat with little doughnut style leg holes which are perfectly sufficient.
Key Features of the coat

* Waterproof
* Highly Breathable 
* Fast Drying
* Warmth without weight
* Made from 100% recycled materials
MADE IN BRITAIN
In order for us to supply you with the perfect Stix dog coat you'll need a soft tape measure and some gentle words of encouragement, like 'if you stand still for two minutes I'll take you on a really big walk followed by a slap up meal of sausages with gravy' ok?..Because we are a progressive bunch we work in centimetres leaving the old imperial system behind for the more experienced folk.